The FairShares Institute for Cooperative Social Entrepreneurship is a Higher Education Innovation Fund (HEIF) project at Sheffield Business School (SBS) within Sheffield Hallam University (SHU).
Current and Future Courses
In December 2018, the first of four professional development courses (and related accreditations) went live. To register and enrol for FairShares Institute Courses, navigate to:
Courses Available from January 2019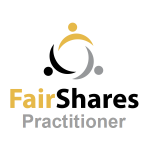 Courses Planned for Late 2019/Early 2020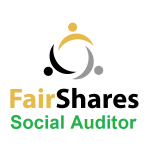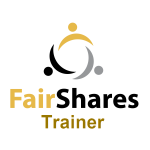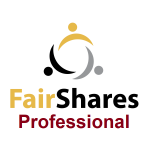 Model Rules for a FairShares Co-operative
A key output of this project was the creation of a set of model rules for bone fide co-operative societies wishing to register in England, Wales or Scotland.
Create Rules by visiting the FairShares Rules Generator
Vision
"to eliminate poverty, promote social justice by building communities in which every adult has the opportunity to become a co-owner of the organisations on which they, their family and community depend."
Each FairShares project has as its goal the creation of a sustainable co-operative enterprise that enfranchises four primary stakeholders (founders, labour, users, investors).
Mission
"to engage in critical testing, development and application of the FairShares Model and disseminate the results in an intellectual commons for the benefit of educators, researchers, entrepreneurs, managers, members and professionals engaged in cooperative social entrepreneurship."
The project's vision and mission were agreed by our steering group to align with the goals of the FairShares Association (UK) and FairShares Labs project (Germany), then validated by international panels of academics and practitioners.
Examples of FairShares in Practice
FairShares has already become the focus of international projects such as:
During this HEIF project, further local adaptations of the FairShares Model have been catalysed to stimulate more cooperative social enterprises owned, governed and managed by their primary stakeholders.
The purpose of this website is to set out the achievements of this HEIF project to make the business case for a permanent institute within Sheffield Hallam University.
Other Pages